CLIA European Summit, Paris 2023
CLIA European Summit 2023
Join CLIA, along with cruise industry leaders, the wider cruise sector, regulatory authorities and keynote speakers for our European Summit in Paris from 8-10 March. The event will also involve off-site sessions for member and partner communities, and networking opportunities allowing for detailed discussions on a host of live topics, plus a full day's conference.
Register your place now
The cruise industry is at the heart of shipbuilding in Europe and is powering industrial innovations to a degree that will transform the maritime sector. Our event is the ideal platform for regulators, decision-makers and the cruise community to come together to address the pace of change and discuss the future of the industry in Europe.
France is a leading maritime nation which has shown its willingness to partner with the cruise industry with the recently announced Charter for Sustainable Cruising in the French Mediterranean. Our event will be an opportunity to demonstrate how the cruise industry can contribute to European sustainable development as part of the maritime sector and the sustainable tourism agenda.
Schedule
Wednesday 8 March – 19.00 to 23.00 CLIA Diamond Member Reception & Dinner (by invitation only)
Thursday 9 March – 09.30 to 17.30 full-day conference (details below) + evening reception 19.30 to 23.00
Main conference – Thursday 9 March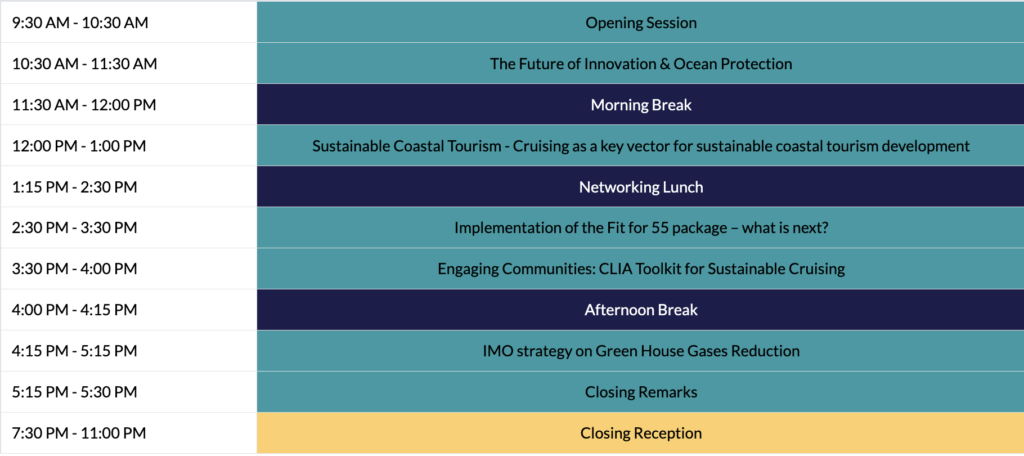 Our main conference is open to non-members, as well as members.